Montreal based street artist Kevin Ledo just completed his brilliant mural in Sin El Fil, the eastern suburbs of the Lebanese capital Beirut. This mural is part of aptART's latest project in Lebanon called Paint Outside The Lines: street art beyond the borders of race, religion, class and conflict.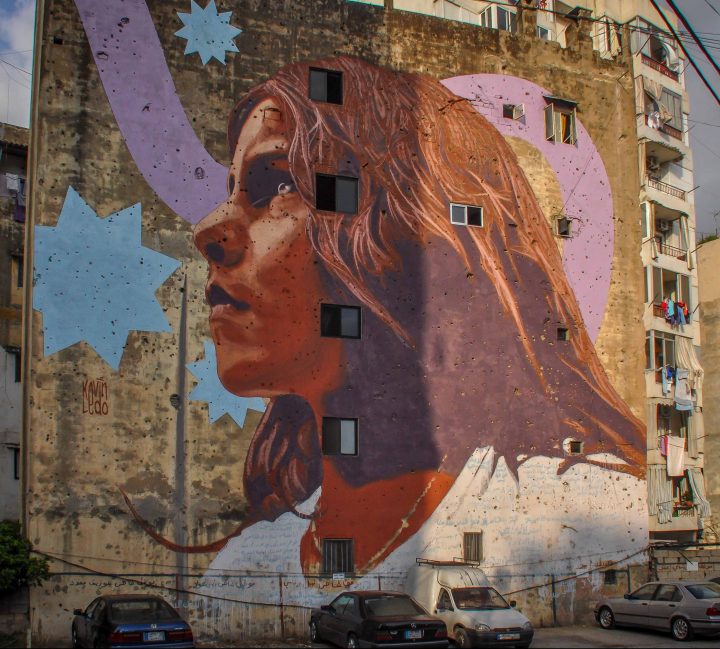 About The Mural
Entitled "Facing The Future", this mural that is painted on a wall riddled with bullet holes, depicts a portrait of a young girl with bright eyes facing defiantly forward to the future.
Remembering the past, but looking to the future, we gathered youth living around a wall that has been the front line between several battles since the 1970s. The future is in the hands of the youth and inspiring them to hope together for a better world is critical for peace. After working with Lebanese youth and newly arrived Syrian refugees in a workshop about what each individual youth envisions in their future, they painted their ideas inside the body of the young girl, who is filled with aspirations for a peace, a clean environment and people seeking a better life. The bullet holes are still visible but a child's face overlays the damage of previous generations as she faces an unknown future brimming with possibility. 
It is difficult to move through the streets of Beirut without seeing traces of war. Bullet and mortar holes scar the walls of neighborhoods. They are physical reminder of decades of battles between different groups vying for power along ethnic, religious and political lines.
About The Artist
Kevin Ledo's artistic practice crosses back and forth through the boundaries of mural/street art, fine art, and gold leaf art installations. Ledo aims to create visually bold, and iconic compositions, focusing on portraiture and the human form interlaced with stylized abstract forms. Ledo's figures are mostly void of foreground and background, and are suspended in a minimalistic and slightly surreal world, captured in moments of contemplation, intimacy, emotion and wonderment.
His public art has several different considerations that are taken into account before creating including the neighbourhood the mural is set to be in and the history of the area and people who live there. Ledo's public murals are often celebrations of people and diversity and aim to relate to the communities they are found in. Whenever possible, Ledo's own photography is used as reference for his murals. In some cases the people used in Ledo's murals are people from the local community.
Ledo has created murals and exhibited his artwork in many places throughout the world, and has been featured in many art media outlets. As well, his work has been written about in multiple news outlets.
Ledo was born and raised in Montreal by Portuguese parents, and has had the opportunity to live in Taiwan, Vancouver and Guatemala.
About The Project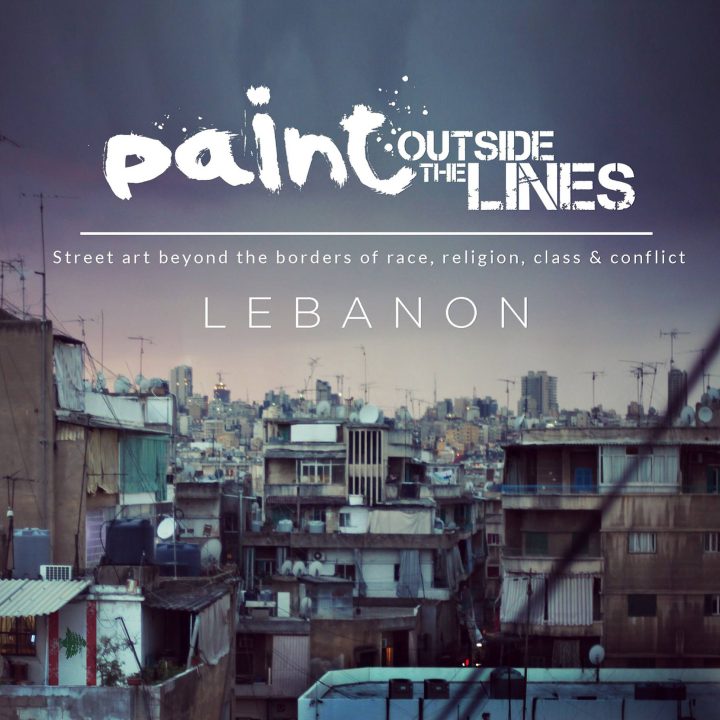 Awareness & Prevention Through Art (aptART) is an organization of artists and activists. aptART aims to share with conflict affected and marginalized youth an artistic experience alongside the opportunity to express themselves. The organization creates outlets to build awareness and promote prevention about the issues affecting people's lives. In collaboration with local and international organizations operating on location, artists and activists coordinate workshops with youth from different communities. The workshops culminate in large-scale public art as well as individual pieces. The workshops and art focus on issues affecting communities with messages of positivity and hope.
Exhibiting both locally and internationally, aptART displays work created by children and artists participating in projects. Proceeds from the sales of photographs and children's works are returned back to AptART to fund future projects. aptART has worked with youth in Syria, Iraq, Palestine, Jordan, Turkey, DR Congo, Mozambique and Europe.
Projects are made possible by the support and collaborations of Mercy Corps, War Child, ACTED, Skate-aid, Make Life Skate Life, UNICEF and the European Commission – Humanitarian Aid & Civil Protection (ECHO.) Collaborating artists include HERAKUT (Germany), Ruben Sanchez (Spain), Jonathan Darby (UK), Jumana Hokan (Syria), Yusra Aljabari (Jordan), Joel Bergner (US), Max Frieder (US), Ali Kiwan (Syria), Safeen Othman (Iraq), Bethany Burgoyne (UK), Screw Crew, (Jordan), Alesh (DR Congo), Luc van der Walt (South Africa) and Samantha Robison (US).
---
You might also like